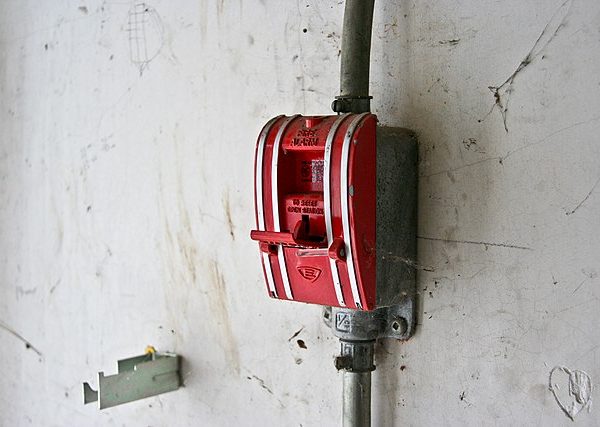 Every facilities manager knows that preventative maintenance pays solid dividends over time, but they often overlook the building's fire alarm system when scheduling these tasks. This is unfortunate since fire alarm maintenance checks can improve the performance and extend the life of your commercial fire alarm system. All that's necessary is to design a maintenance schedule and assign it to a responsible individual, and you can expect your fire alarm to last and perform to its fullest potential.
For best results, try to organize your preventive maintenance checks into three categories, inspection, testing, and cleaning. Regular inspection spots any potential problems before they become critical. Testing ensures that your system is functioning correctly, and cleaning keeps your sensors and notification appliances operating smoothly.
1) Inspection
According to the Ontario Fire Code, keep your fire alarm equipment unobstructed while disconnect switches must remain in the locked position.
Daily inspections
Visually inspect the panel and annunciators for trouble and supervisory conditions. The panel should always be on and be operating on AC power.
Weekly inspections
If your fire alarm control equipment is unmonitored, you must visually inspect fuses, interface equipment, and LEDs.
Monthly inspections
Visually inspect the electrolyte level of any lead acid batteries.
Quarterly inspections
Visually verify that video image smoke and fire detectors have a clear view and that supervisory signal and water flow devices are in good physical condition.
Semiannual inspections
You should check for any trouble signals on monitored systems. Inspect nickel-cadmium and seal lead-acid batteries for corrosion, leaks, and the tightness of their connections to the equipment. Lubricate terminals when necessary. Verify the location and condition of your in-building fire emergency voice/alarm communications equipment and remote annunciators. Inspect heat detectors, manual fire alarm boxes, duct detectors, air sampling tubes
Annual inspections
Visually inspect fire alarm equipment such as:
Alarm transmission equipment
All panel features on monitored panels
Notification appliance circuit power extenders
Remote power supplies
Area of refuge two-way communication system
Any fire mass notification system.
2) Testing
The Ontario Fire Code also requires monthly and annual testing for several aspects of commercial fire alarm systems.
Monthly
While the panel is operating under battery backup power, you should test the following devices and correct any faults that appear:
All signaling devices should be tested and operate properly.
Pull one manual fire alarm box each month on a rotating basis to verify that they initiate an alarm signal. When rarely used, mechanical plungers can stick. They perform better with periodic use.
Test the annunciator by clearing faults or silencing the alarm.
Verify audible and visual trouble signals.
3) Cleaning
Depending on your facility, fire alarm sensors may require more or less cleaning over the course of their useful lives. Buildings with a lot of dust can clog smoke and heat detectors, as well as notification appliances, such as horns or strobes. Restaurant kitchens can generate a lot of grease that may accumulate on your sensors and degrade their sensitivity over time. If your building is susceptible to this sort of problem, consider monthly or quarterly cleaning to keep your fire alarm functioning in optimum condition.
Timely inspection, testing, and cleaning can keep your building better protected and extend the life of your fire alarm system. If your responsibilities already keep you busy, you may want to consider delegating this task to a professional.
All Protect Systems, Inc technicians have been servicing and testing commercial fire alarms in Ontario since 1996. They are a full-service fire protection business and can also help with your extinguishers, fire safety plans, gas detection, and emergency lighting. Call them today to learn what they can do for you!